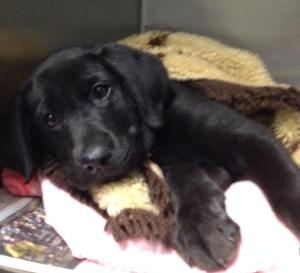 We understand that there are elements outside our control, no matter how cautious you are as a pet owner. If your pet is potentially experiencing an emergency during business hours, call us at (406)752-7387. After hours emergencies and questions are referred to Flathead Pet Emergency (call (406)257-6870).
The following is a list of emergencies which should often be seen immediately:
Hit by car, especially if your pet seems lethargic or not itself
Trauma, such as broken bones or animal attack
Fish hook in mouth (or porcupine quills)
Bloat (distended belly)
Severe bleeding or bleeding that does not appear to be stopping
Difficulty breathing or nonstop coughing
Choking
Inability to urinate
Inability to defecate
Eye injuries
Toxic ingestion, such as rat poison, antifreeze, xylitol, or marijuana
Seizures and/or difficulty walking (staggering, walking drunk)
Obvious pain or extreme anxiety
Heat stroke (heavy panting, drooling, dry or bright red gums, collapse)
Severe vomiting and/or diarrhea
Emergency Resources:
Visit the ASPCA Poison Control webpage–especially for toxic and nontoxic plants and respective images–or Pet Poison Helpline to get reliable information on pet toxicities.
Xylitol is incredibly toxic to pets. See a list of products which include xylitol to be sure you keep it away from your pets at this website.
Be prepared in case of emergency with the AVMA's First Aid Tips for Pet Owners webpage.